At the age of 16, Jeff Fulkerson started making jewelry and he has been creating stunning, imaginative jewelry ever since. When he saw his cousin wearing a Navajo bracelet he knew he had to have one.
A model building prodigy from the age of five, he simply went to the workshop and taught himself to craft silver. And so it began. The first ring he ever made was quickly sold. It was then that he began a lifelong passion for making people (and outfits) look amazing!
 A contributing artist to Lapidary Journal's Jewelry Artist Magazine, his work has also been seen in Art Jewelry Magazine, Step by Step Wire, & Rock & Gem Magazine. His work has also been featured in the Tucson Show Guide numerous times.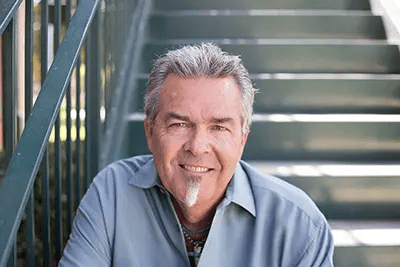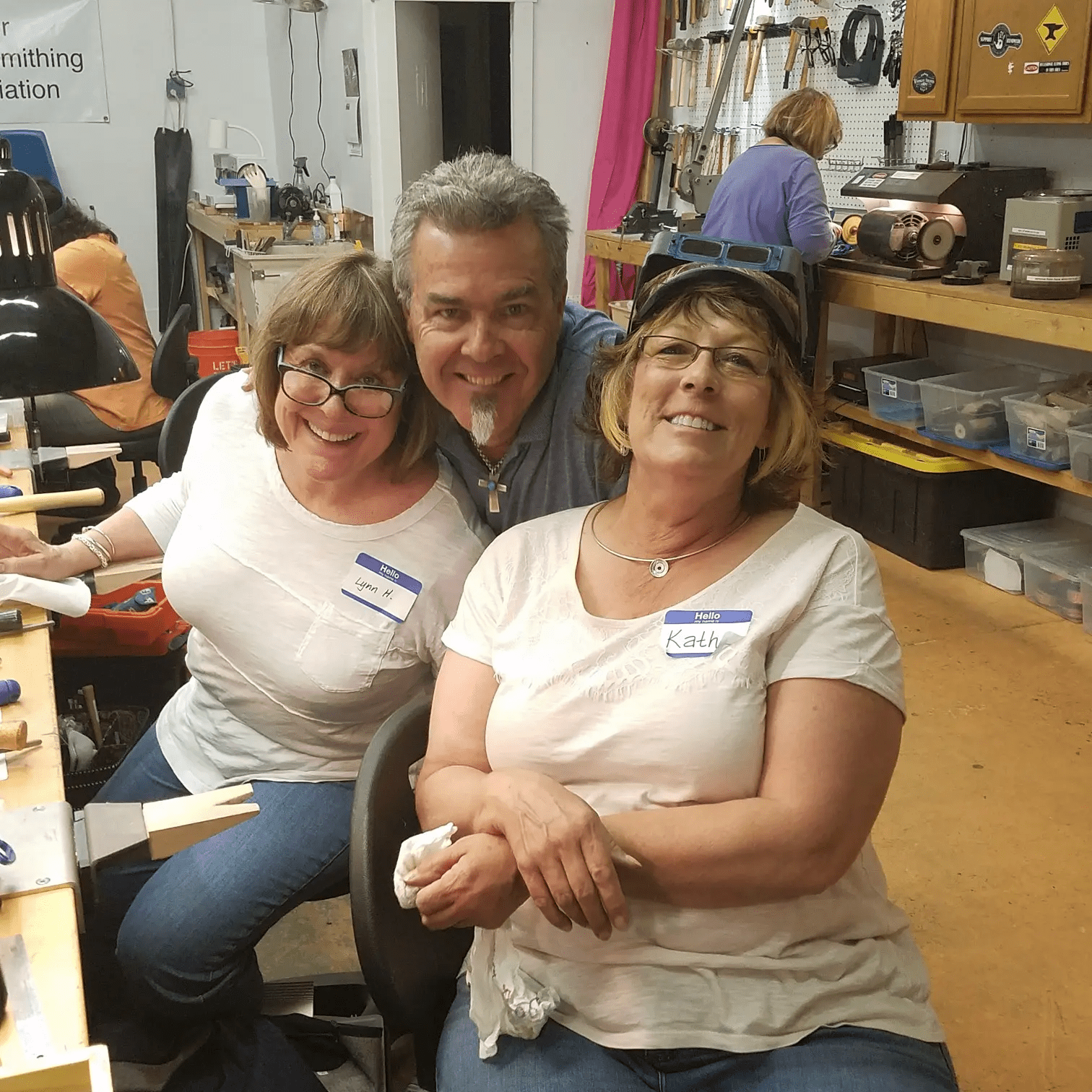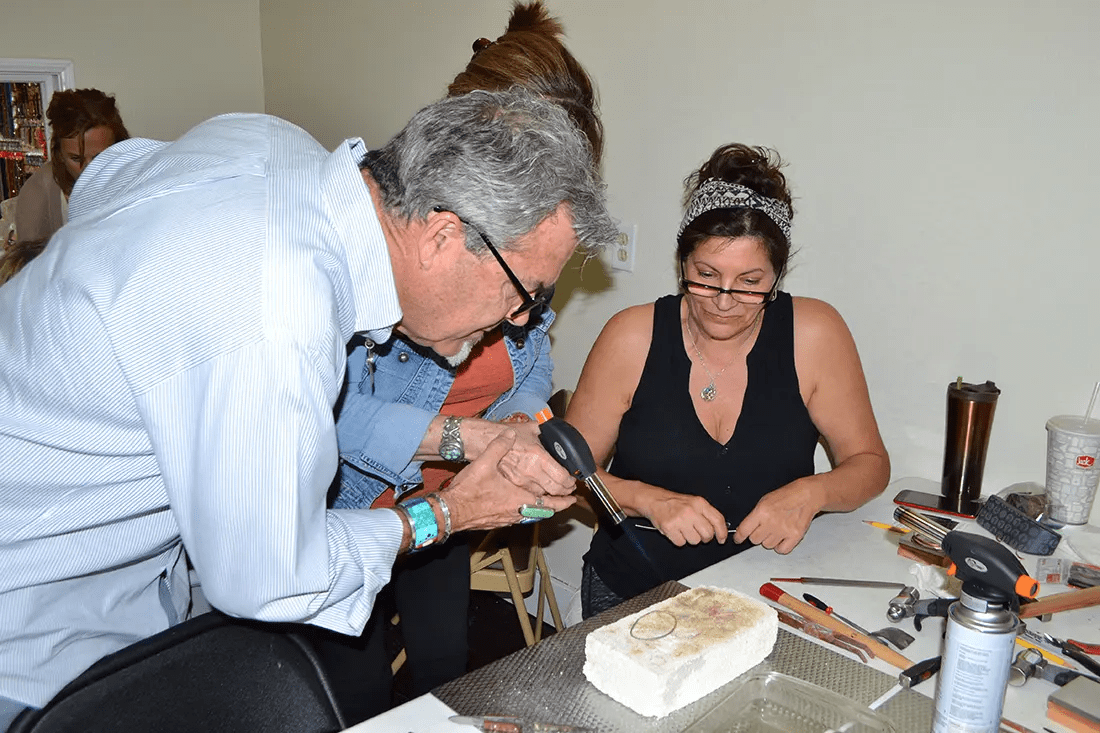 Fulkerson says, "The first rule of jewelry making is it shouldn't hurt. If it isn't comfortable to wear, why bother? The second is that you should be able to accentuate an evening gown or a pair of jeans with the same piece of jewelry. My style is versatile, bold, and unique."
Jeff is a recipient of the Courtney McGowan Design Award as well as a blue-ribbon award winner for his jewelry in design and construction at the San Diego County Fair. Some of his awards include Best Educational Exhibit, Coordinator's Cup (2005 and 2009), and Best Single Jewelry Piece (2005 and 2009). His statement piece "Scaling New Heights" won a Gemmy Award in 2015.
Fulkerson's meticulous execution and attention to detail are becoming well known among industry professionals. He lights up when talking about the matrix inside of a Tiffany Stone or a piece of Variscite.
A master of inlay and design, he refers to inlay as "painting with rocks." His silverwork is all self-taught, and he learned inlay from the best in the world: Richard Tsosie, Michael Cheatham, and Jesse Monongye.
His work is more spirited than 'fine' jewelry, more intricate and sophisticated than something manufactured. It is a deep, soul-wrought achievement of metal, stone, and fire that pulls together to create something unlike any other.
"I call it Art Jewelry- it's as unique as you are."
Fulkerson began teaching silversmithing and jewelry making at the age of 18 when he taught summer classes at the San Diego Museum of Man. Since then, he has gone on to teach all across the United States from San Diego to Philadelphia, including Bead Fest, Bead and Button, Art Unraveled, Art Retreat in the Desert and Jewelry Craft Expo as well as a number of private studios and clubs.
Fulkerson has invented and patented tools for silversmithing including the Steady Stamp and Fast Flare Forming Disks. Currently he is working on instructional videos and 'How-To' e-books. Together with his wife Roxanne, they run Alden Jeffries Design.
Interested in having Jeff teach a class? Have a jewelry-making question? Click here to send Jeff a message!